About

Pest Exterminators Kent
You can rest assured knowing we are experts in our field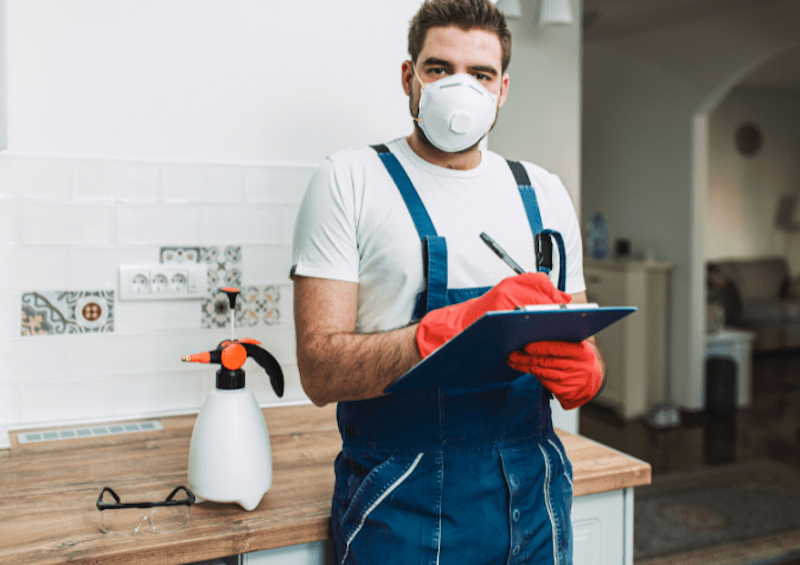 Everything you need to know about our pest control team
Pest Exterminators Kent are an experienced team of experts with over 20 years in the business We offer fast pest control services that work. Here at Pest Exterminators Kent, we like to believe that our company provides the best pest control services in Kent. Now, this may sound like a bold statement, but we can back it up. In fact, there are several reasons why you should hire our experienced, friendly and professional team of technicians.
12 good reasons to hire Pest Exterminators Kent
1. Available 24 hours a day
Our business operates 24 hours a day, which is something that very few pest control companies can match. We're available for emergency service whenever needed.
2. Based locally
We're based in the local area, often a stone's throw from our clients. Being based locally means we get to you faster.
3. Tailored to your needs
Many pest companies provide only a basic service. They do the same thing in every property. On the other hand, we tailor every job to fit the client's requirements.
4. All types of properties handled
We have experience in almost every type of property you can imagine, from the biggest to the smallest, the oldest to the most modern. Our technicians can also provide you with both residential and commercial pest control.
5. All types of pests handled
We also deal with any type of pest that exists. This includes all flying and crawling pests, and also animal pests like rodents and birds.
6. Contract services available
If you're in need of ongoing service, then we're more than happy to put you on a contract. Doing this can have many benefits for your business.
7. Fully trained and qualified
Our technicians are qualified to the highest degree possible. We also frequently send them on refresher courses.
8. Member of pest control organisations
Our company is also a member of both major pest organisations. These are the BPCA and the NPTA. Belonging to these organisations allows us to stay up to date with what's going on in the pest business. It also allows us to stay abreast of the latest advances in pest control. Ultimately this means we can provide a better service to you.
9. Insured
For your peace of mind, we also carry tradesman's insurance. This way you are protected in the event of accidents and damage.
10. Environmentally friendly pest control
Our technicians can also provide environmentally friendly pest control. This is a must for people who are environmentally conscious.
11. DBS checked technicians
Anyone we hire is first given professional background checks. This helps to protect clients and give them peace of mind.
12. Safety first
Our teams are fully aware of the dangers of pest control. We understand that our job involves the handling of hazardous chemicals and that safety is paramount. To protect our clients, we strictly follow all guidelines set out by UK law.