Expert Local Pest Control Ashford Services
Qualified technicians – available day and night – we cover all parts of Ashford
Pest control in Ashford doesn't have to be a struggle. Here at Pest Exterminators Kent, we specialise in both commercial and residential pest control. Our technicians have been in this business for decades and can remove any type of pest that is bothering you. This includes all flying, crawling and burrowing pests.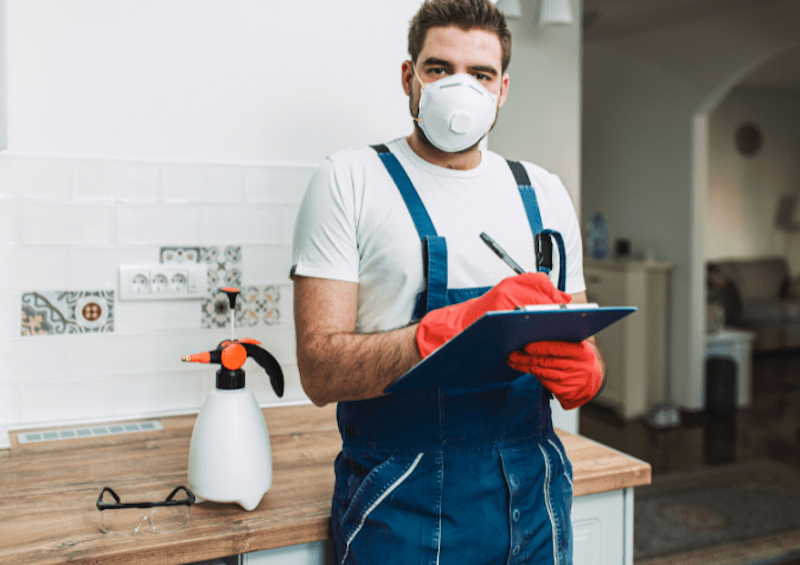 For example, over the years we've dealt with infestations of: ants, rodents, moths, wasps, cockroaches, fleas, bed bugs and flies. In addition to this, we deal with problem animals like birds, squirrels and foxes. 
Residential and commercial pest control in Ashford
Our company is equipped for both residential and commercial pest control. This covers all types of homes and businesses: big, medium, and small. Some of the businesses we service are restaurants, takeaways and cafes, plus shops, office blocks, factories, warehouses and factories. Speaking of businesses, we also offer business contracts for people who need on-going pest control. If your business has persistent issues with pests, then you may be interested in this.
As for residential properties, these include everything from detached, semi-detached and terraced homes, to flats, bedsits, and cover even the grandest mansions. Our Ashford pest control solutions are uniquely tailored to your specific needs. We do not simply show up and blindly spray pesticide. Instead, our technicians will first make a thorough survey of your property. This helps us to gather information and learn how pests are getting in, and the challenges they pose. From there we come up with a plan of extermination, as well as future prevention.
Ultra-qualified technical staff
We pride ourselves on the technical qualifications of our staff. All employees are fully trained, qualified, and experienced with all forms of pest control. Our company also belongs to both major pest control associations. This includes both the BPCA and the NPTA. Membership of these organisations means we're clued up with the latest methods in pest control. Another benefit to you is that belonging to these associations also means our staff routinely undergo refresher courses. This keeps our skills razor-sharp and ensures we provide the highest level of service possible. Not only that, we're also up-to-date with the latest health and safety regulations, which we follow rigorously.
Something else we do for you, is run employees through the DBS database. This is essentially a background checks and gives you peace of mind when we come to your home or business. Finally, all employees have tradesman's insurance that protects you.
Fast local Ashford pest control for you
While many people may believe, "bigger equals better", this is rarely the case. Pest control companies from large cities do not necessarily do a better job. Local does have its advantages. The biggest being that they know the area. This means we can get to your property in no time at all.
Another advantage of hiring a local company, is that  Pest Exterminators Kent can provide you with 24 hour pest control. Offering this service means we're able to come to you at a time that is most convenient for you; whether this is early in the morning or late at night. It also means we can offer discrete pest control to businesses like restaurants. Not all pest control companies can do this, but we provide our customers with solutions that suit them.
All in all, Pest Exterminators Kent can provide you with the some of the best pest control in Ashford. Don't mess around with amateurs. Contact us now for A-Z pest control.
Businesses we can help:
Retail
Restaurants
Hotels
Food related firms
Industrial
Warehouses
Bars and pubs
Estate agents
Letting agents
Landlords and ladies
Office buildings
Clubs and venues
Institutions and public spaces
Healthcare
Services we can offer:
Commercial pest control services
Ongoing pest control contracts
Squirrel and mouse control
Insect treatment and prevention
Cutting edge heat treatments
Site inspections and surveys
Free of charge quotes
Residential pest control
Rat control and prevention
Pest proofing services
Property fumigation
Support and advice