Expert Local Pest Control Canterbury Services  
Qualified staff – 24:7 availability – we service the Canterbury area
If you're having pest control issues in Canterbury, our team is standing by to help. Pest Exterminators Kent provides both commercial and residential pest control. We service all properties from the biggest businesses to the smallest homes. No matter what type of pest you're infested with, our team has the ability to remove it. This includes the usual suspects such as ants, moths, wasps, flies, fleas, bed bugs, cockroaches, rodents and birds.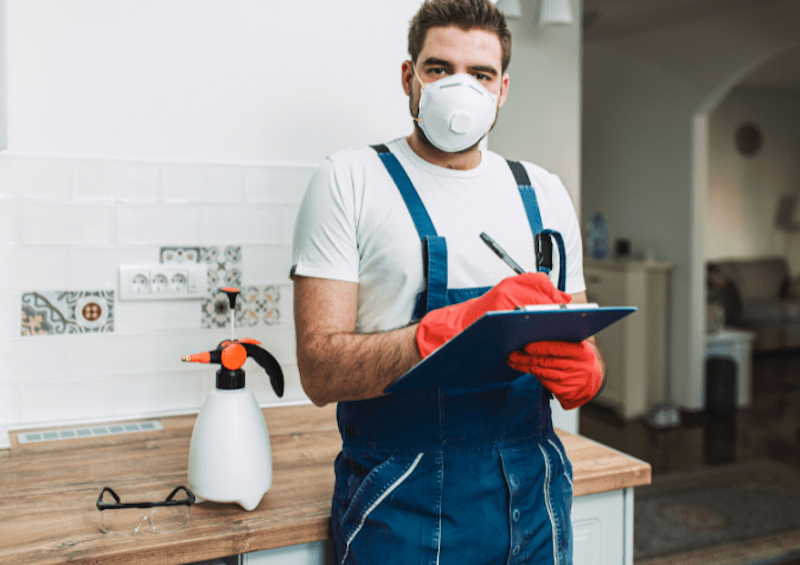 Another benefit of hiring us, includes the fact that we're based locally. Firms from outside the area may take longer to arrive. By comparison we can be at your door in almost no time at all. We also offer round the clock emergency pest control services. Basically, if you're facing a pest control situation at four in the morning, we're the company to call. What this also means is that we can operate discretely. Anyone who is concerned about their reputation will probably be interested in this.
The widest variety of pest control procedures 
Our approach to removing pests combines multiple techniques. For example, we can help you with fumigation, heat treatments, bait traps and the spraying of pesticides. Our team can also pest proof your home or business. This prevents pests from entering in the first place and saves you money in the long run.
Something else we can assist you with is environmentally friendly pest control in Canterbury. This is a great option for those who are concerned about nature and the suffering of animals. An additional service that we also offer are business contracts. Our contract services are designed for businesses who need continual maintenance. This mostly includes businesses such as restaurants, shopping outlets and office blocks. Each of these contracts is specifically tailored to your needs and unique Canterbury pest control requirements.
Our technicians know what they are doing
One more reason to hire us is the fact that our technicians undergo the greatest level of training possible. Pest Exterminators Kent is a member of both the BPCA and the NPTA trade associations. Membership of these organisations does not come easy. We require our employees to have certain qualifications and skillsets. We're also required to go through annual refresher courses in order to stay abreast of the latest pest control techniques. What this basically means is that our technicians are highly trained, qualified and experienced.
To ensure trustworthiness, we give our employees professional background checks. We do this through government databases and  hire people you can feel safe and secure with. An extra layer of protection comes from the fact that all employees are fully insured. This is another reason you can feel secure with us. Our technicians are responsible and respectful.
Professional pest control services in Canterbury
Pest Exterminators Kent understand the high level of risk associated with pest control procedures. For this reason, we make sure our technicians follow health and safety codes to the absolute letter. We are proud of our health and safety record.
The bottom line is that Pest Exterminators Kent is the only real option when it comes to pest control in Canterbury. With the wide variety of services on offer, we're by far the best people for the job. If you're currently experiencing a pest control crisis, do not hesitate for a second. Contact us now and get the problem taken care of.
Businesses we can help:
Retail
Restaurants
Hotels
Food related firms
Industrial
Warehouses
Bars and pubs
Estate agents
Letting agents
Landlords and ladies
Office buildings
Clubs and venues
Institutions and public spaces
Healthcare
Services we can offer:
Commercial pest control services
Ongoing pest control contracts
Squirrel and mouse control
Insect treatment and prevention
Cutting edge heat treatments
Site inspections and surveys
Free of charge quotes
Residential pest control
Rat control and prevention
Pest proofing services
Property fumigation
Support and advice