Expert Local Pest Control Chatham Services
Qualified technicians – 24/7 service – throughout Chatham
Pest control in Chatham can often be difficult. The reason why is because most big pest control companies operate from places like London. These are the kinds of firms who can help you with large scale pest control issues. For example, if you need a block of flats or your offices fumigated. Luckily for you, we have a satellite office in Chatham. This means that we can be at your door rapidly, to handle even the biggest jobs.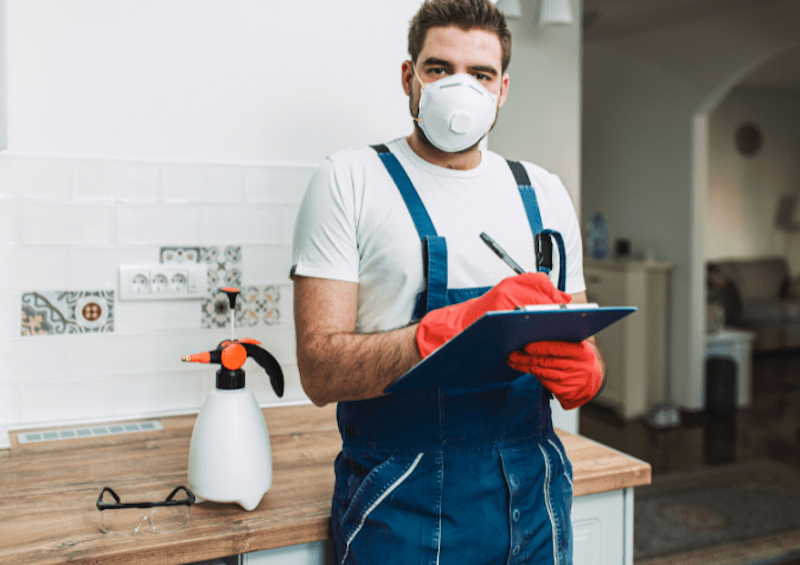 We're also available to help with small scale pest control problems. If you have a house, bungalow, flat or infested bedsit, then we're more than willing to drop by. For your convenience we also have crews on 24 hour standby. This service is mostly for people who need after hours pest control. This often includes restaurants who do not want customers to know they have pests. Our emergency teams are also for those who have genuine emergencies.
Highly trained pest control professionals
And just because we're local doesn't mean our technicians are under qualified. In fact, our crews are put through the most stringent training possible. We follow guidelines set out by Britain's two major pest control organisations. These include both the BPCA and the NPTA. By following the training manuals published by these associations, we can provide you with the highest standard of care possible. Our company also fully covered by the necessary tradesman's insurance. This protects you and gives you peace of mind.
What Pest Exterminators Kent also do for our clients, is run employees through the DBS database. This is a background checks and helps us to be sure we are employing the best people for the job. Out technicians are rigorously trained. Part of this training also includes drilling our crews in health and safety procedures. We understand the high degree of risk that comes with using toxic chemicals. This is why we make doubly sure that our staff also understand this and can safely handle these chemicals.
The widest variety of pest control procedures
In addition to fumigation,  Pest Exterminators Kent also offer a wide variety of pest control services in Chatham. This includes things like spraying pesticides, heat treatments, bait stations and pest proofing. We also deal with all pests known to man. Our technicians can remove everything from ants to mice, rats, moths, cockroaches, flies, fleas, wasps, birds, squirrels and more. We can also help you if urban foxes giving you problems.
In case you're wondering, we can deal with animal pests using humane, environmentally friendly pest control methods. Just because an animal has become a nuisance, doesn't mean it has to suffer and die. Also, there is no reason that insecticides need to damage the environment. These chemicals can be used in ways that do not harm flora and fauna.
Chatham Pest control tailored to your needs
Every job is specifically tailored to the unique needs of your business or home. As we've said, our team can handle all types of jobs, including residential and commercial properties. This includes any type of business or home, from the biggest to the smallest. Pest Exterminators Kent can also provide you with contract services if you need routine pest maintenance.
We make pest control in Chatham safe, effective, and no hassle to you. Do not wait another moment. Call us now for high quality local pest control.
Businesses we can help:
Retail
Restaurants
Hotels
Food related firms
Industrial
Warehouses
Bars and pubs
Estate agents
Letting agents
Landlords and ladies
Office buildings
Clubs and venues
Institutions and public spaces
Healthcare
Services we can offer:
Commercial pest control services
Ongoing pest control contracts
Squirrel and mouse control
Insect treatment and prevention
Cutting edge heat treatments
Site inspections and surveys
Free of charge quotes
Residential pest control
Rat control and prevention
Pest proofing services
Property fumigation
Support and advice