Expert Local Pest Control Gillingham Services
Qualified technicians – 24 hour availability – operating across Gillingham
Pest Exterminators Kent can provide you with the fastest possible pest control in Gillingham, Kent. There are several reasons why we can do this. The first is because we're based nearby. The fact that we're locally based means our technicians can be at your door in the fastest time possible. With us, you do not have to spend hours waiting.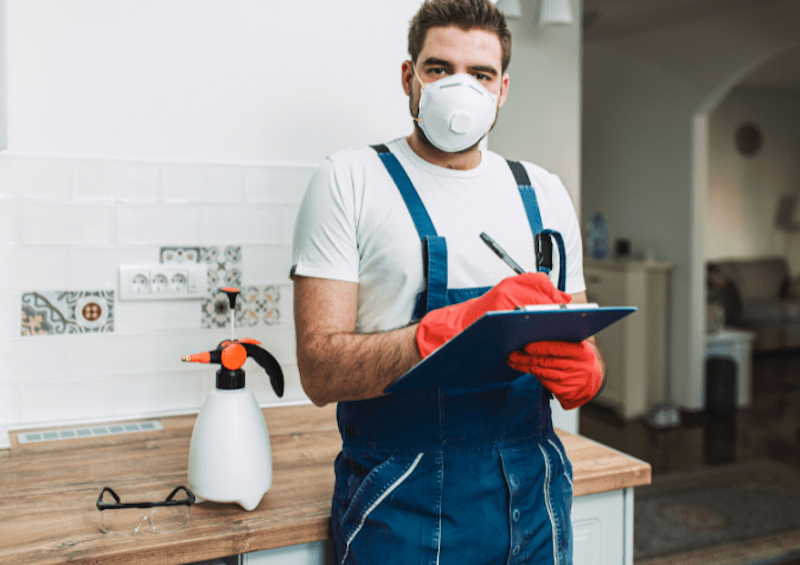 We also operate around the clock. Because we run twenty-four hours a day, it means we can start the job without delay, if that is needed. It also means we can get more done faster. We can also stay after hours and work until the job is complete. You don't want a company spending days on a single job, as this will cost you time. Gillingham pest control can get to you fast.
Highly qualified staff mean rapid service
Something else that makes us such a professional service is the high level of training that our staff undergo. We're members of the associations like the BPCA and also the NPTA. This means we have access to the latest developments in pest control. These developments allow us to deal with pests in the most efficient way possible. Not only that, also most of our staff members have been in this business for decades.
This level of experience means they know exactly how to track down pests and exterminate them quickly. That being said, despite working quickly, our technicians never cut corners or violate safety regulations. In fact, we're fully aware of all safety laws and necessary safety procedures. Along with being fast, our technicians are also safe. Anyone who works for us takes out tradesman's insurance. 
Pest control tailored to your specific needs
Our team prides itself on their flexibility. Pest Exterminators Kent insist on coming up with a custom plan for each and every job. This allows us to get to the root of your pest issues, and make sure the job is done properly. It also means that pests rarely show up again on your property.
Speaking of properties, we service any type of home or business. No matter how big or small the job may be, our technicians are more than happy to show up. We're also more than happy to remove any type of pest. This includes common vermin such are cockroaches, rats, mice, flies, wasps, moths, fleas, bed bugs, silverfish and drain flies. We can also trap and remove squirrels, seagulls, pigeons and foxes.
Safety conscious and environmentally friendly
Pest Exterminators Kent is a reliable and trustworthy pest control company, and we know our stuff. Something else we do for clients is vet our newly hired employees by putting them through the DBS database. This is essentially a government service for running background checks on people. By doing this we ensure all our employees meet our requirements, and those of the government.
One final thing that may be of interest to you, is the fact that we offer environmentally friendly pest control. We understand if people may be averse to the environment being harmed and can implement no-kill pest control. Something else we offer are business contracts. Our team is available for ongoing pest maintenance in businesses and large buildings. Sound good to you? Then contact Pest Exterminators Kent now for the fastest possible Gillingham pest control.
Businesses we can help:
Retail
Restaurants
Hotels
Food related firms
Industrial
Warehouses
Bars and pubs
Estate agents
Letting agents
Landlords and ladies
Office buildings
Clubs and venues
Institutions and public spaces
Healthcare
Services we can offer:
Commercial pest control services
Ongoing pest control contracts
Squirrel and mouse control
Insect treatment and prevention
Cutting edge heat treatments
Site inspections and surveys
Free of charge quotes
Residential pest control
Rat control and prevention
Pest proofing services
Property fumigation
Support and advice