Expert Local Pest Control Gravesend Services
24/7 cover – all across the Gravesend area
If you're looking for trustworthy and reliable pest control in Gravesend, then the search is over. Here at Pest Exterminators Kent, we pride ourselves on offering the best pest management in the local area. Our technicians have decades of pooled experience. We also have the ability to operate in any environment and handle any type of pest. This includes all types of residential and commercial properties. Also, because every job is unique, our solutions are fully customised for your needs.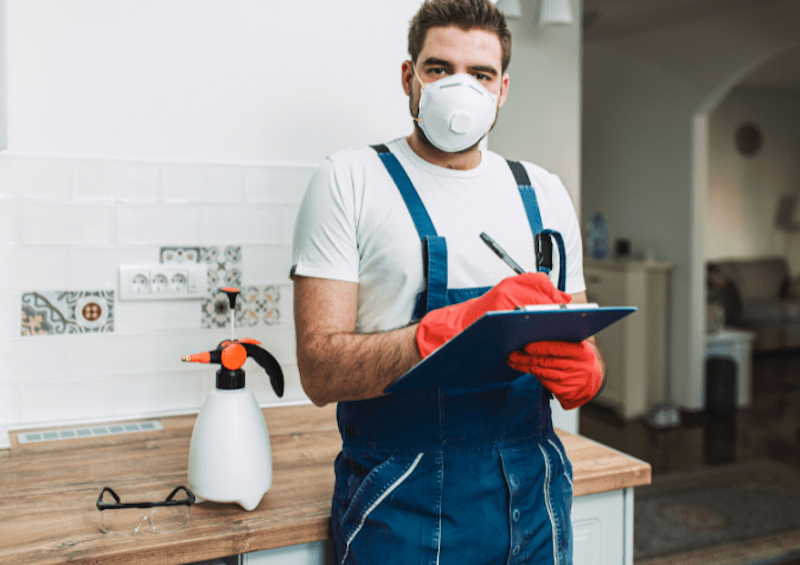 Our company is also a member of the BPCA and the NPTA. This enables us to provide you with the highest standard of service possible. It also means we're kept in the loop when it comes to new pest fighting technology and methods. It also means we follow all UK laws relating to pest control services.
Qualified, trained, and up-to-date technicians
Our company is proud of how we operate. We hire only fully trained and qualified pest technicians. Once hired they are put through a comprehensive refresher course. This means they are brought up to date on all new pest control methodology.
We also kit them out with the newest in pest fighting technology. This includes things like heat treatment devices, bait traps, foggers and fumigators. We also use the most powerful pesticides currently available. What this ultimately means is that we can tackle any type of pest control situation. It also means that your pests are unlikely to return for a long time – if ever. Another service we can provide you with is environmentally friendly pest control. This allows us to implement pest control without killing animals and without damaging nature.
Tried and trusted pest control in Gravesend
The people who work for us are also given in-depth safety training. We're completely aware of the risks that come with pest control, and follow all health and safety guidelines to the letter. In addition to this, our employees have tradesman's insurance.
An additional safety feature includes the use of DBS background checks. Ultimately this means you do not have to worry when our technicians are in your home or business. All round, you can have peace of mind and confidence that Pest Exterminators Kent will provide a professional service.
Which types of pests do we exterminate?
We exterminate anything that can be considered problematic or unwanted. This includes the usual insects like ants, moths, wasps, cockroaches, flies, fleas and bed bugs. You name, it we can exterminate it. Our company also removes animal pests such as birds, squirrels, rats, mice and urban foxes.
Pest Exterminators Kent uses a variety of methods to eliminate pests. These include heat treatments for certain insects, traps for rodents, fumigation and pesticides. We also give advice on how to stop pests getting in and bothering you in the future. Pest control Gravesend doesn't need to be problematic – we are here for you.
Pest Exterminators Kent is the only pest control company you will ever need. We're standing by to take you call, day or night. Our team operates 24 hours a day, so feel free to contact us any time. We're based locally and this also means we can get to you in no time at all. Not only that, we're available for one off and ongoing contract services.
Businesses we can help:
Retail
Restaurants
Hotels
Food related firms
Industrial
Warehouses
Bars and pubs
Estate agents
Letting agents
Landlords and ladies
Office buildings
Clubs and venues
Institutions and public spaces
Healthcare
Services we can offer:
Commercial pest control services
Ongoing pest control contracts
Squirrel and mouse control
Insect treatment and prevention
Cutting edge heat treatments
Site inspections and surveys
Free of charge quotes
Residential pest control
Rat control and prevention
Pest proofing services
Property fumigation
Support and advice