Expert Local Pest Control Maidstone Services
Qualified technicians – 24/7 cover – all across Maidstone
Pest Exterminators Kent provides fully licensed and qualified pest control in Maidstone, Kent. Our technicians are based in the local area and know it like the back of their hands. This is important because it allows us to find your home or business quickly. What that ultimately means is that you do not waste time waiting for us to arrive. It also means that your situation can be taken care of in hours not days.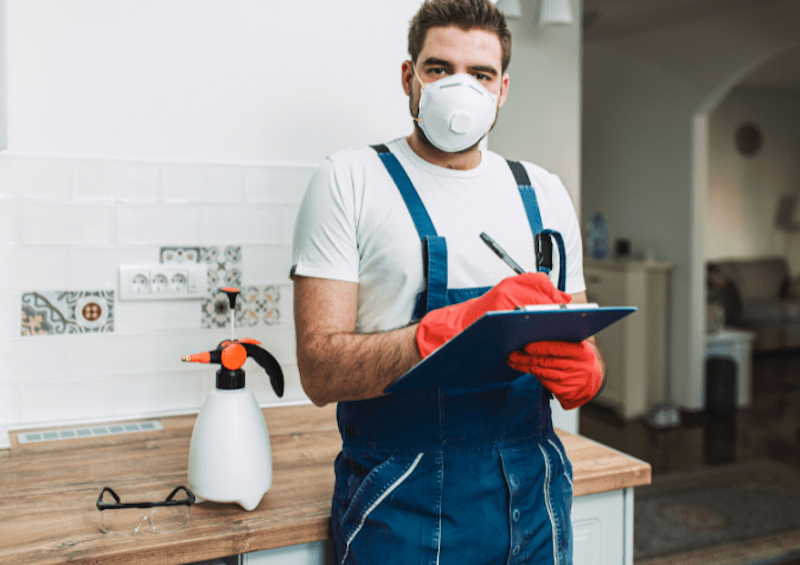 Something else that sets us apart is our twenty-four hour emergency services. This is something that very few Maidstone pest control companies offer. With this service we can come in after your business is closed or when you come home from work. It allows us to work late into the night and stay on the property until the job is solved. Basically, if you're looking for same day service, then you've come to the right place.
Our technicians are trained, insured and vetted
Another big difference between us the competition are our qualifications. All staff members are fully trained in the latest pest control technologies. This includes sophisticated methods like heat treatments and pest proofing. We also make sure to educate our staff with regards to health and safety laws. We know that you may be concerned about the dangers of pest control. For this reason, we make sure that staff can safely handle the dangerous chemicals they are using.
Staff are also covered by tradesman's insurance. This provides peace of mind for clients who may be concerned about something going wrong. We also make sure that all staff are fully vetted. We do this by running them through the DBS database. This is a governmental database and helps us discover if someone has a criminal past. By running staff through this database, the bosses here at Pest Exterminators Kent are confident in our employees and you can feel confident in our service.
Fully licensed and qualified pest control in Maidstone
Our firm is also a member of all major pest control associations. This includes the BPCA and the NPTA. Being a part of these organisations allows us to provide you with continually improving service. It also means that we're the first to know about new pest fighting technologies. For example, the latest trend in pest control is environmentally friendly pest control, something that we have recently implemented.
Here at Pest Exterminators Kent, we have the capabilities to handle anything. This includes everything from the biggest to the smallest of pests. Over the years we've dealt with things like cockroaches, rodents, ants, moths, wasps, flies, fleas and birds. We can also help you out with problem squirrels and fox control issues.
All properties and businesses serviced
Some pest control companies in Maidstone do not have the ability to service properties past a certain size. With us, this isn't the case. We're able to destroy pests no matter how large your property or what type of business you run. No matter what your situation may be, we can come up with a custom solution for solving your problem. We can also provide you with ongoing pest maintenance with our contract services.
Many pest control companies also restrict themselves to certain types of pests. Once again, we. The bottom line is that there is nothing that we cannot handle. Don't let your problem get any worse. Contact Pest Exterminators Kent for immediate pest control.
Businesses we can help:
Retail
Restaurants
Hotels
Food related firms
Industrial
Warehouses
Bars and pubs
Estate agents
Letting agents
Landlords and ladies
Office buildings
Clubs and venues
Institutions and public spaces
Healthcare
Services we can offer:
Commercial pest control services
Ongoing pest control contracts
Squirrel and mouse control
Insect treatment and prevention
Cutting edge heat treatments
Site inspections and surveys
Free of charge quotes
Residential pest control
Rat control and prevention
Pest proofing services
Property fumigation
Support and advice