Expert Local Pest Control Rochester Services
Qualified technicians – we work 24 hours a day – covering the whole of Rochester
Here at Pest Exterminators Kent, we provide residents of Rochester with any type of pest control. We have the tools, abilities and hardware needed to exterminate all insects and animals. This is regardless of whether they fly, crawl or burrow.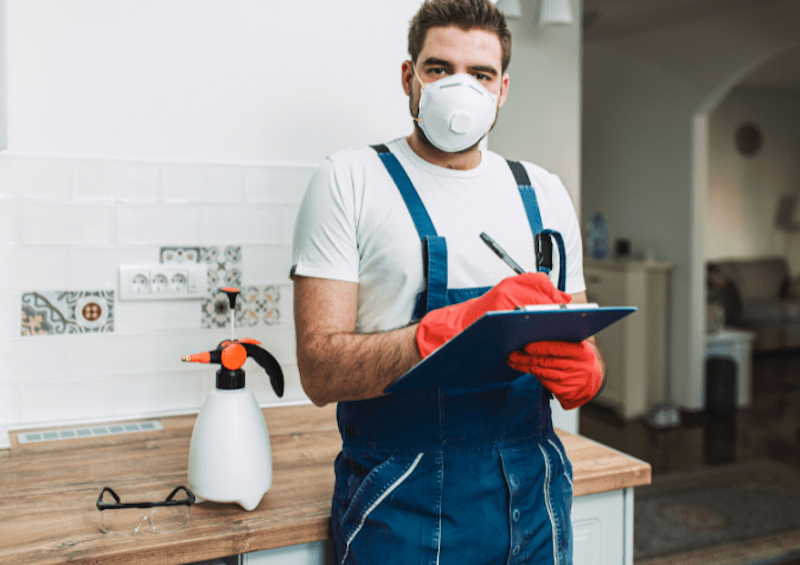 Our service runs 24 hours a day, 7 days a week. We're serious. Even if it's three o'clock in the morning we're willing to come out to your home or business. 24 hour availability also means we can assist with pest control emergencies and discrete pest control. Another reason why you may want to hire us, is because we're based locally, and we provide excellent pest control solutions in Rochester. This is important because it allows us to get to you fast.
Pest control tailored to your specific needs
Our team also specialises in creating custom solutions for tricky situations. We understand that every job is different and takes time, effort and energy to complete. For this reason, we first survey your property and then create a unique solution that works for you. These solutions can be deployed in any type of scenario.
We're highly adept when it comes to servicing all types of business. This includes food related businesses and also shops, offices, warehouses, and factories. We even deal with unusual businesses like scrapyards and multi-storey car parks.
Business or residential – we cover both
If you're a business with continuing pest control needs, then we can also help with that. Some business will always have pest issues. If this is the case, then let us put you on contract. Our pest control contracts are affordable, dependable, and will keep your business permanently free of all pests.
At the same time, Pest Exterminators Kent can help residential property owners with pest control issues. Pests can make your home feel unsanitary, uninviting, and unsafe. There's no reason why you should put up with pests. Help is only a call away. Pick up your phone and experience the fresh feeling that comes from a pest free home. We also assist homeowners with environmentally friendly, non-toxic pest control. For some situations, we can minimise our impact on nature and not use chemicals. If this resonates with you, then let's book a treatment.
Exterminating even the hardiest of pests 
Our team is willing to handle even the most troublesome vermin. This includes everything from bed bugs to rodents, including cockroaches, wasps, ants, moths, flies, fleas, moths and more. Our capabilities even include the ability to remove or deter squirrels, birds and urban foxes.
The technicians employed by Pest Exterminators Kent are trained and qualified to the highest level possible. We're also members in both the BPCA and the NPTA. Subscribing to these associations allows us to maintain our skills at the highest level. It also means we stay abreast of the latest cutting-edge pest fighting technology. What's more, the people who work for us also undergo stringent background checks. This is a great way to give you confidence and peace of mind in our technicians. Our technicians are also fully insured with comprehensive tradesmen's insurance. This way, you're protected in any event.
Finally, our technicians are also trained and aware of all pertinent safety regulations. This means the work is carried out with safety in mind and your family or employees are never at risk. Pest control in Rochester doesn't need to be a headache or disrupt your business. Don't settle for anything less than the best. Experience done-for-you pest control with Pest Exterminators Kent. 
Businesses we can help:
Retail
Restaurants
Hotels
Food related firms
Industrial
Warehouses
Bars and pubs
Estate agents
Letting agents
Landlords and ladies
Office buildings
Clubs and venues
Institutions and public spaces
Healthcare
Services we can offer:
Commercial pest control services
Ongoing pest control contracts
Squirrel and mouse control
Insect treatment and prevention
Cutting edge heat treatments
Site inspections and surveys
Free of charge quotes
Residential pest control
Rat control and prevention
Pest proofing services
Property fumigation
Support and advice