Expert Local Pest Control Sevenoaks Services
Qualified technicians – available 24 hours – all of Sevenoaks covered
Pest Exterminators Kent is the top pest control company in the Sevenoaks region. The reason for this is simple. When it comes to training, qualifications and experience, we beat the competition hands down. Our technicians are consummate professionals. We take health and safety regulations seriously and work in the way that never puts you in danger. Our team understands that the chemicals we work with are hazardous. This is why we place health and safety at the forefront.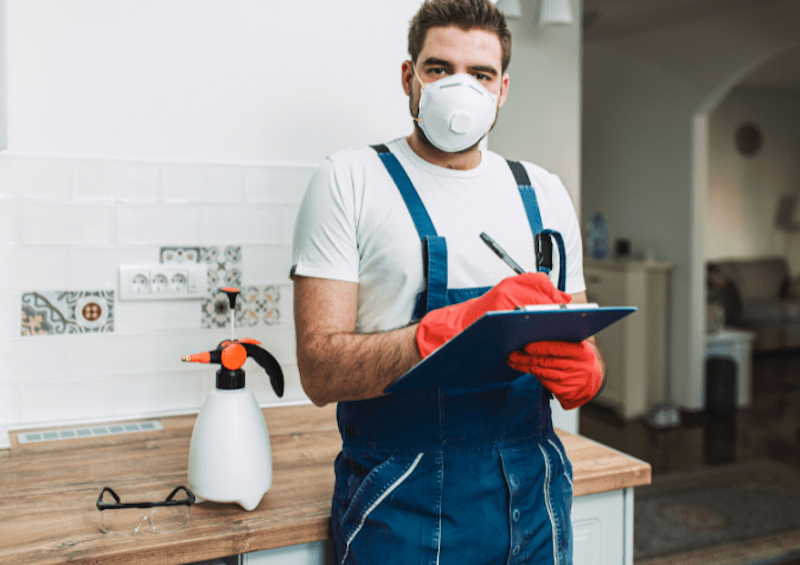 Along with this, our employees all carry tradesman's insurance. This means that you're fully protected in the event that something goes wrong. We also make sure that all employees are given professional background checks before they are hired. This means that you don't have to worry about who is coming into your home or business.
Twenty-four hour emergency pest control services
Another reason why you may want to hire us, is because we provide twenty-four hour emergency services. Our technicians are available day and night and are waiting for your call. If you're facing a pest control emergency, then let us take care of it. Our emergency services also mean that we can come in after your staff (and/or customers) have left for the day.
Something else that Pest Exterminators Kent can assist you with is environmentally friendly pest control. This is the latest trend in our industry and we've now implemented nature-friendly practices. When you hire our firm for environmentally-friendly pest control, it will be with the understanding that no animal or plant will be harmed. The reason why we've been able to implement these practices is because we're a member of the BPCA. This is the British Pest Control Association, and it's the primary association in our industry.
Providing pest control for both homes and businesses
Our firm specialises in both residential and commercial pest control. Our teams here at Pest Exterminators Kent have the tools and abilities to service all homes and businesses. This includes everything from flats to bungalows, houses, mansions, bedsits and more. As for businesses, in the past we've dealt with restaurants, boutiques and shops in the hundreds of square feet. In addition to this, we've also exterminated pests in factories, warehouses, and multi-storey office blocks. Something else we can do for businesses is provide contracts services. If you're in need of monthly pest control in Sevenoaks, then let us put you on a contract.
Even if you have an unusual property, the technicians in our team can come up with a custom solution. We love to work on buildings that are a challenge or require us to stretch ourselves. We also love to remove any type of pest that may be giving you problems. This includes even the most tenacious pests. Our team is capable of removing things like ants, bed bugs, cockroaches, wasps, rats, mice, moth, flies, fleas, and more. We also do birds, squirrels, and urban foxes.
When hiring a pest control company, it's always better to go with someone based locally. While big city pest control companies may seem more experienced, this isn't always the case. What's more, someone based locally can get to your door in no time at all. Local people are also far more trustworthy and dependable. Pest Exterminators Kent is one of the best pest control companies is the Sevenoaks region. Let us prove it to you. Contact us now for superior pest control services.
Businesses we can help:
Retail
Restaurants
Hotels
Food related firms
Industrial
Warehouses
Bars and pubs
Estate agents
Letting agents
Landlords and ladies
Office buildings
Clubs and venues
Institutions and public spaces
Healthcare
Services we can offer:
Commercial pest control services
Ongoing pest control contracts
Squirrel and mouse control
Insect treatment and prevention
Cutting edge heat treatments
Site inspections and surveys
Free of charge quotes
Residential pest control
Rat control and prevention
Pest proofing services
Property fumigation
Support and advice