Expert Local Pest Control Sittingbourne Services 
Qualified technicians – 24/7 services – all areas of Sittingbourne
Pest Exterminators Kent offers the most comprehensive pest control in Sittingbourne and the areas around it. Our exterminators can eliminate all types of pest. This includes anything that can be considered a problem. For example, we work with ants, moths, cockroaches, bed bugs, flies, wasps, fleas, birds, rodents, squirrels, and foxes.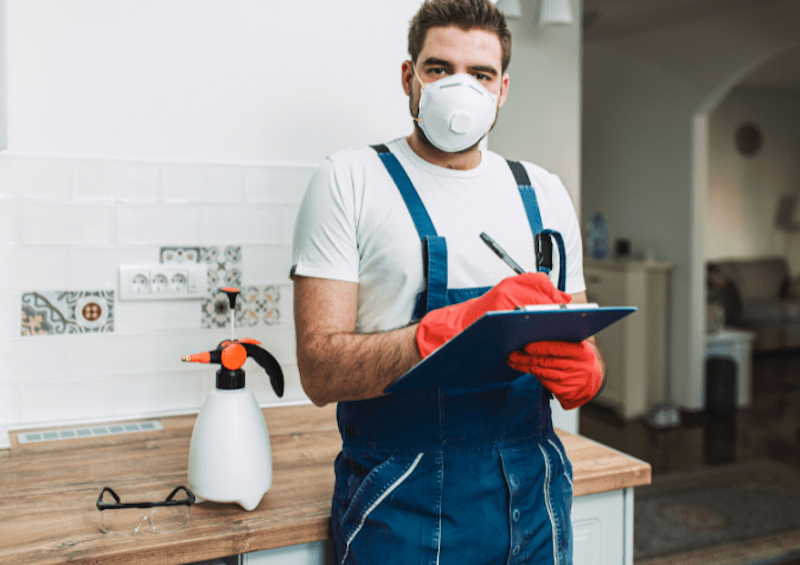 What also differentiates us from the rest, is that we run a twenty-four hour service. If you're in an emergency situation, then our firm is here to lend a helping hand. Round the clock service also means we can come in after your staff or customers have left. This makes pest control easier and allows us to offer discrete, after-hours pest control. This is often something that restaurant owners are interested in. Also, because we're based in the Sittingbourne area, we can get to you faster than an out-of-town firm. After all, local is always better when it comes to tradesmen.
Safe, reliable technicians that you can depend on 
Our technicians are some of the most dependable in this business. It all starts with their training. We make sure that anyone we hire is fully qualified. We then train them up to our high standards. This training includes in-depth knowledge of all required health and safety regulations. Our technicians work with powerful chemicals and know how dangerous this job can be. We make sure they take your safety seriously and never endanger the health of clients.
Along with this, we also ensure that all employees are covered with tradesman's insurance. This helps to protect business and homeowners in all events. Finally, before being sent out on the job, all employees are given a DBS background check. This helps to ensure their qualifications are actually real. This DBS check also allows us to have full confidence in everyone we hire.
Customised residential and commercial pest control
Our team provides pest control solutions that are tailored for your specific situation. At Pest Exterminators Kent, we know that every property has its unique challenges and needs to be approached from a different angle. This is true if we're working in a residential or commercial property. Speaking of which, our company provides pest control for both residential and commercial property types. Whether you're a homeowner, or manage a large business in the area, we can assist you with pest control Sittingbourne. What's more, we can also provide you with contract services, if you need reoccurring pest control monitoring.
There are two additional reasons why you may want to hire us. First, we are members of both major pest control organisations. These are the BPCA and the NPTA. Membership in these organisations means that we are routinely trained in the latest pest control methodologies. This means we're able to provide you with the highest standard of service possible. Second, we now provide clients with environmentally friendly pest control. This is especially for people who want to go the extra distance and show they care about the environment.
Comprehensive pest control on your doorstep
Pest Exterminators Kent can remove all types of pests. We have experience with cockroaches, bed bugs, ants, moths, wasps, fleas, rats, mice, flies, birds, and also squirrels. Our team can even help you with urban foxes (if those are causing problems in your life or for your business).
The bottom line is that we offer what is probably the most comprehensive pest control in the Sittingbourne area. Don't let your pest control issues fester. This will only make them worse. Call up Pest Exterminators Kent now to get started on this problem.
Businesses we can help:
Retail
Restaurants
Hotels
Food related firms
Industrial
Warehouses
Bars and pubs
Estate agents
Letting agents
Landlords and ladies
Office buildings
Clubs and venues
Institutions and public spaces
Healthcare
Services we can offer:
Commercial pest control services
Ongoing pest control contracts
Squirrel and mouse control
Insect treatment and prevention
Cutting edge heat treatments
Site inspections and surveys
Free of charge quotes
Residential pest control
Rat control and prevention
Pest proofing services
Property fumigation
Support and advice