Expert Local Pest Control Tunbridge Wells Services
Fully Qualified technicians – available 24/7 – covering all of Tunbridge Wells
The problem with pest control is that it's not always effective. In many cases the pests will simply return after a period of time. Here at Pest Exterminators Kent, we pride ourselves on providing pest control that actually works. The way we do this is by using the most sophisticated pest control technology.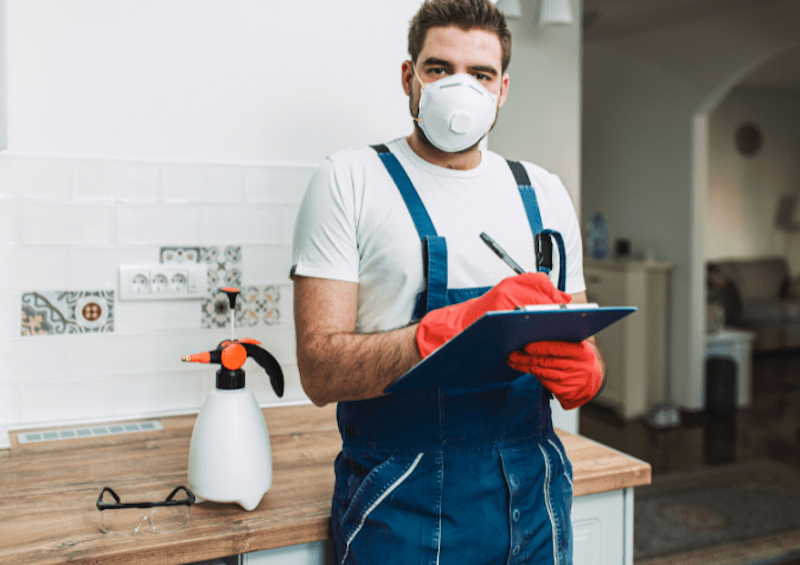 This includes a variety of tools such as fumigation, bait stations, insecticides, heat treatments and pest proofing. Something else we have in our arsenal is the ability to implement environmentally friendly pest control. With these methods, Pest Exterminators Kent can perform pest control in a way that does not harm or hurt the environment.
Technicians who get the job done right 
We employ some of the most highly qualified technicians on the local area. This means we can get the job done right the first time. Our technicians are fully insured and licensed. Their names are also put through a DBS background check. This identifies anyone who has a criminal background. What this ultimately means is that you can hire us with complete peace of mind.
To further protect you, our technicians are also trained to use dangerous chemicals. We understand that this is an incredibly dangerous job. For this reason, we're up to date with the latest standards in health and safety. These standards come directly from the BPCA and NPTA. These are the two major pest control organisations in the UK. We're members of these organisations and this gives us access to advanced pest fighting information. The bottom line is that you can hire us with full confidence, knowing that your health will never be compromised.
Our technicians can service any type of home or business 
We specialise in treating both homes and business. It may sound like a cliché, but there is no job that is too big or small. This includes everything from the tiniest flat or bedsit, to the largest mansion or stately home. Whether you live in a castle or a cupboard, our technicians are willing to assist with any pest control issue.
The same goes for businesses. We love a challenge and delight in solving tricky problems for business. It doesn't matter if you run a boutique or manage a twenty-storey office block. Just give us a call and we'll have the problem solved in a jiffy. For your convenience,  Pest Exterminators Kent also offer pest control contracts. This allows us to provide business with routine pest control maintenance. If you're someone who needs routine maintenance, then let's negotiate a deal that works for both of us.
Pest Control in Tunbridge Wells that actually works
Another service we offer to businesses, is 24 hour pest control. We're available day and night for pest control emergencies. We can also come in after hours and provide discrete pest control. This is perfect if you have a reputation to uphold. Plus, we're based in the local area and this means we can get to you fast.
Pest Exterminators Kent deals with all manner of pests. We do it all from bed bugs to rats. This includes ants, flies, cockroaches, fleas, rodents, birds, wasps, moths, and squirrels. There's no reason why any of these pests should give you a hard time. Extermination or removal is simple and straightforward, no matter how difficult the problem may seem. Ready to get started? Contact us now for Tunbridge Wells pest control that really works.
Businesses we can help:
Retail
Restaurants
Hotels
Food related firms
Industrial
Warehouses
Bars and pubs
Estate agents
Letting agents
Landlords and ladies
Office buildings
Clubs and venues
Institutions and public spaces
Healthcare
Services we can offer:
Commercial pest control services
Ongoing pest control contracts
Squirrel and mouse control
Insect treatment and prevention
Cutting edge heat treatments
Site inspections and surveys
Free of charge quotes
Residential pest control
Rat control and prevention
Pest proofing services
Property fumigation
Support and advice