Expert Local Pest Control Whitstable Services
Fully Qualified technicians – available 24/7 – servicing all of Whitstable
If you're based in the Whitstable area (and need urgent pest control), then we are here to help you. Pest Exterminators Kent specialises in all common insect and animal pests. This covers an extensive list including ants, wasps, fleas, cockroaches, beg bugs, flies, wasps, silverfish, drain flies and spiders. Along with this, we eliminate both rats and mice, and also birds squirrels and urban foxes. We can even exterminate rare and unusual pests that other companies cannot handle.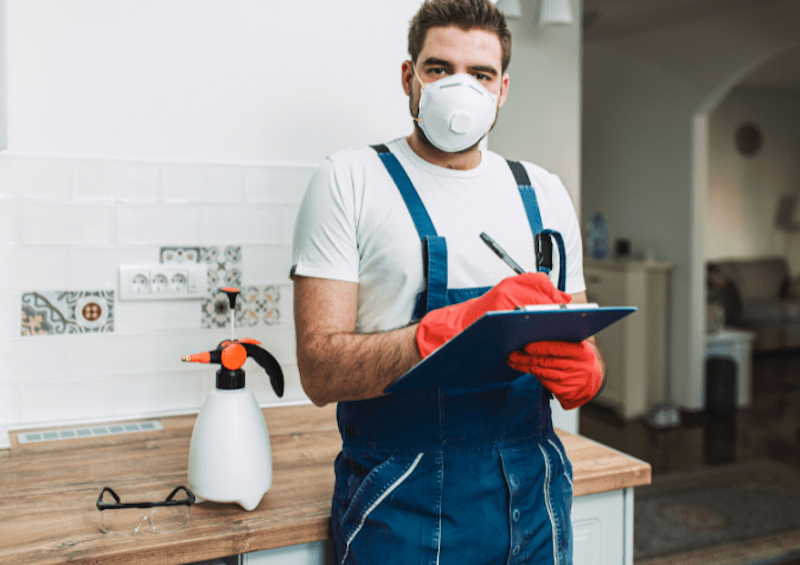 Our team works around the clock and can come in whenever is most convenient to you. This includes late at night and early in the morning. We're also available over the weekend and on holidays. This makes us perfect for when you're in an emergency situation and cannot find anyone else. To make things even more convenient, our teams are based locally. This means we're can get to you fast.
Custom services for homeowners and businesses
Each of our jobs is customised to the specific needs of the client. Unlike other firms we do not provide a standard service. We take the time to investigate your unique situation. From that point, we then create a plan of attack that will permanently solve the problem.
Our skillset includes the ability to navigate pest control situations in both residential and commercial properties. This means we've got you covered, whether you're a home or business owner. Pest Exterminators Kent also provides ongoing contract services for business owners. For example, if you run a restaurant and need routine pest maintenance, then we can help. With our contract options you get access to better service and may also qualify for cheaper rates.
Fully trained professional pest technicians
Our pest technicians are fully qualified and up-to-date with the latest methods in pest control. This allows them to quickly identify the problem and take care of it in as little time as possible. Another benefit to hiring us, is that we're members of the both the BPCA and the NPTA. This enables us to go on yearly refresher courses. It also means we get the first look at new pest control technologies.
Something else you should probably know is that our technicians are fully covered by tradesman's insurance. Our technicians are also trained and up-to-date with all health and safety regulations. They receive comprehensive health and safety training. This helps them use pesticides safely and means you do not have to worry about the health of your family. It also means your employees are protected.
Call us when you need pest control Whitstable
What also protects you, is the fact that we investigate our employees using DBS checks. DBS stands for disclosure and barring service. It's basically a way to checking whether someone has a criminal record or has been in trouble for any other reason. As you can imagine, we would prefer not to employ these people.
We now also offer environmentally friendly pest control. This is due to popular demand from those who are concerned about the impact of pest control on the environment. If you're one of these people, then you'll definitely want to hire our firm.
The bottom line is that Pest Exterminators Kent is a pest company worth hiring in Whitstable. If you agree and need our assistance, then contact us now for above average pest control service in Whitstable.
Businesses we can help:
Retail
Restaurants
Hotels
Food related firms
Industrial
Warehouses
Bars and pubs
Estate agents
Letting agents
Landlords and ladies
Office buildings
Clubs and venues
Institutions and public spaces
Healthcare
Services we can offer:
Commercial pest control services
Ongoing pest control contracts
Squirrel and mouse control
Insect treatment and prevention
Cutting edge heat treatments
Site inspections and surveys
Free of charge quotes
Residential pest control
Rat control and prevention
Pest proofing services
Property fumigation
Support and advice